Item
has been added to your cart
VERIFY YOUR EMAIL
Please check your email for directions to activate your account.
Reset Password
Please check your email for directions to reset your password.
Welcome to ShaneCo.com. We are proud and pleased to offer an opportunity to experience Shane Co. on-line. As an employee or immediate family member, please read and agree to the following terms and conditions of the WSM employee purchase agreement.
As stated in the WSM Company Handbook, "employees may purchase merchandise at a reduction from normal selling price, provided that the merchandise is solely for either the employee's own use or for that of his or her IMMEDIATE family." Immediate family is defined as follows: Employee's spouse, spousal equivalent, daughter, son, mother, father, sister, brother, grandparent, grandchild, mother-in-law, father-in-law, son-in-law, daughter-in-law, brother-in-law, sister-in-law, step-parent, or step-child, or a person who is legally acting in one of the above capacities, or another relative living in the employee's residence.
Employees are eligible for the employee discount privilege after receipt of their first pay stub from Western Stone & Metal.
I understand and agree my password is unique to me and cannot be shared with anyone.
I agree I will not purchase any merchandise for the purpose of resale.
I agree I will not purchase any merchandise in proxy for others.
I agree I will not distribute or share, and will keep the employee price confidential.
Any misuse of this employee benefit will result in the loss of such benefit to the employee and all qualified family members stated above, as determined by the VP of Human Resources.
Any employee violation, or violation by a family member, of the Company's EMPLOYEE PURCHASE POLICY, Section IV-L of Company Handbook could result in progressive counseling action being taken with the employee up to and including termination.
Email Us
All fields are required unless marked "Optional"
To contact a store directly, please visit the
Store locator
.
Thank You !
Your email has been sent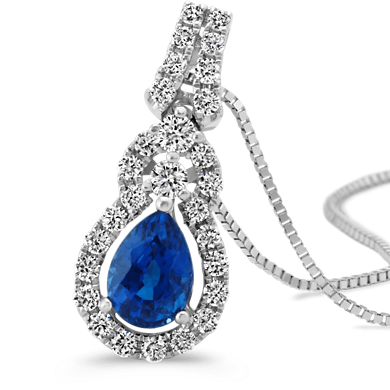 Necklaces
Subtle or striking, Shane Co. necklaces make a style statement. Discover the freshest looks from our own designers and top designers around the world, including exclusive styles you can customize with a diamond, ruby or sapphire of your choice.
Necklaces from Shane Co.

A necklace easily pulls every look together. Shop Shane Co. for thousands of unique necklaces for every occasion and for styles that go easily from day to night.

Shane Co. has a beautiful selection of women's necklaces including timeless solitaire pendants, lockets and pearl strands to layered designs, versatile chains and infinity styles. Choose from sterling silver, white, rose and yellow gold and stainless steel necklaces. Personalize a piece with your birthstone or engrave a metal necklace with a meaningful message. We also carry a wide selection of men's necklaces from dog tags to everyday chain necklaces in a variety of styles and metals.

Does Shane Co. offer different necklace types?

We carry a broad collection of edgy, on-trend geometric necklaces and all-metal styles that are perfect for everyday wear. If you're looking for an attention grabbing piece for a special occasion, treat yourself to a classic diamond necklace or a pendant adorned with sapphires. Browse our selection of dainty necklaces to more elaborate styles and even vintage-inspired designs. Our necklaces are crafted to last a lifetime and only incorporate hand-picked diamonds and gemstones. From religious necklaces to personalized pendants, you'll find the perfect necklace for every occasion.

Do Shane Co. necklaces make good gifts?

A necklace makes a perfect gift—whether you're celebrating a milestone anniversary, a birthday or graduation, we offer a large selection of styles and prices. A gift of a pretty birthstone necklace or a strand of akoya, freshwater pearls or pearls in shades of lavender and pink could be the start of someone's collection. For something more personal, customize a necklace to make it truly unique.

How can I ensure the quality of Shane Co.'s necklaces?

All of our necklaces are crafted with quality and covered under a Free Lifetime Warranty. Free maintenance, repair work, cleaning and polishing are all included in our warranty to keep your jewelry looking new, for life.