Item
has been added to your cart
VERIFY YOUR EMAIL
Please check your email for directions to activate your account.
Reset Password
Please check your email for directions to reset your password.
Welcome to ShaneCo.com. We are proud and pleased to offer an opportunity to experience Shane Co. on-line. As an employee or immediate family member, please read and agree to the following terms and conditions of the WSM employee purchase agreement.
As stated in the WSM Company Handbook, "employees may purchase merchandise at a reduction from normal selling price, provided that the merchandise is solely for either the employee's own use or for that of his or her IMMEDIATE family." Immediate family is defined as follows: Employee's spouse, spousal equivalent, daughter, son, mother, father, sister, brother, grandparent, grandchild, mother-in-law, father-in-law, son-in-law, daughter-in-law, brother-in-law, sister-in-law, step-parent, or step-child, or a person who is legally acting in one of the above capacities, or another relative living in the employee's residence.
Employees are eligible for the employee discount privilege after receipt of their first pay stub from Western Stone & Metal.
I understand and agree my password is unique to me and cannot be shared with anyone.
I agree I will not purchase any merchandise for the purpose of resale.
I agree I will not purchase any merchandise in proxy for others.
I agree I will not distribute or share, and will keep the employee price confidential.
Any misuse of this employee benefit will result in the loss of such benefit to the employee and all qualified family members stated above, as determined by the VP of Human Resources.
Any employee violation, or violation by a family member, of the Company's EMPLOYEE PURCHASE POLICY, Section IV-L of Company Handbook could result in progressive counseling action being taken with the employee up to and including termination.
Email Us
All fields are required unless marked "Optional"
To contact a store directly, please visit the
Store locator
.
Thank You !
Your email has been sent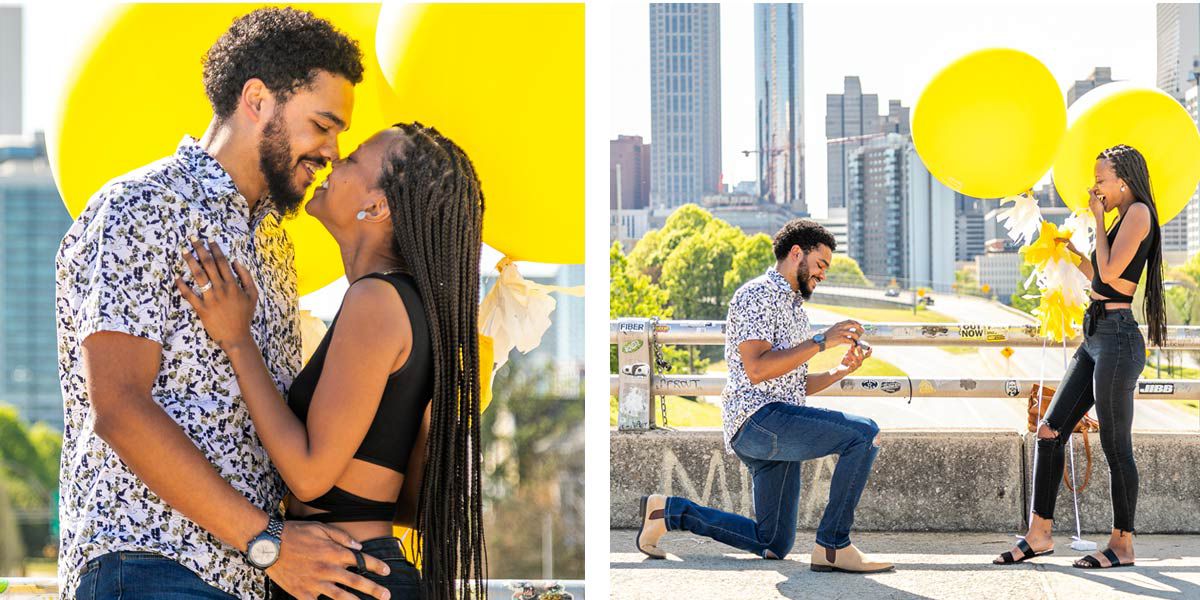 Jarvis & Kayla's Story
ATLANTA, GEORGIA
How We Met
A little bit about our love story: We met in middle school/high school days but didn't really get to know each other too well. We both went off to college but kept up with each other on social media over the years. I finally moved back to Atlanta and asked her on a date. Fast forward to now, we are happily engaged.
Our Shane Co. Love Story
I was very pleased with my entire experience at Shane Co., from the first time I walked into the Duluth store and met with Melita. She helped me find the perfect ring at a great price. I went ahead with the purchase but had to wait for the ring to get sized and for them to set the stone. As I was waiting, the coronavirus broke out, forcing them to shut down operations. I started to panic because I had a big engagement set up in Atlanta with both of our families and some close friends. There cannot be an engagement without the ring, so I wrote a personal email to the store and Blaine got right back with me and said he would do everything he could to get me the ring in time for our big day! Two days before the engagement, the ring was delivered to my house. I cannot explain how happy I was to see the box! Everything went smooth from there, and she said yes! And she absolutely loves the ring! I wanted to thank everyone that helped this happen, and I would highly recommend anyone looking for a ring to shop with Shane Co. They truly take care of you before and after the sale, along with QUALITY PRODUCT.