Item
has been added to your cart
VERIFY YOUR EMAIL
Please check your email for directions to activate your account.
Reset Password
Please check your email for directions to reset your password.
Welcome to ShaneCo.com. We are proud and pleased to offer an opportunity to experience Shane Co. on-line. As an employee or immediate family member, please read and agree to the following terms and conditions of the WSM employee purchase agreement.
As stated in the WSM Company Handbook, "employees may purchase merchandise at a reduction from normal selling price, provided that the merchandise is solely for either the employee's own use or for that of his or her IMMEDIATE family." Immediate family is defined as follows: Employee's spouse, spousal equivalent, daughter, son, mother, father, sister, brother, grandparent, grandchild, mother-in-law, father-in-law, son-in-law, daughter-in-law, brother-in-law, sister-in-law, step-parent, or step-child, or a person who is legally acting in one of the above capacities, or another relative living in the employee's residence.
Employees are eligible for the employee discount privilege after receipt of their first pay stub from Western Stone & Metal.
I understand and agree my password is unique to me and cannot be shared with anyone.
I agree I will not purchase any merchandise for the purpose of resale.
I agree I will not purchase any merchandise in proxy for others.
I agree I will not distribute or share, and will keep the employee price confidential.
Any misuse of this employee benefit will result in the loss of such benefit to the employee and all qualified family members stated above, as determined by the VP of Human Resources.
Any employee violation, or violation by a family member, of the Company's EMPLOYEE PURCHASE POLICY, Section IV-L of Company Handbook could result in progressive counseling action being taken with the employee up to and including termination.
Email Us
All fields are required unless marked "Optional"
To contact a store directly, please visit the
Store locator
.
Thank You !
Your email has been sent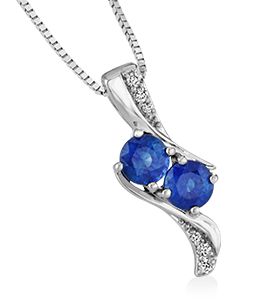 Sapphires
Known globally as the "gemstone capital of the world," Bangkok, Thailand is the epicenter of the world's finest colored gemstones. Tom Shane, an internationally well-respected authority on sapphires, travels to Bangkok throughout the year to personally hand-select every sapphire. He has many of the stones re-cut to maximize their beauty and value. And, only the most beautiful sapphires with the highest quality make it to Shane Co. stores.
Shapes
Shane Co. carries the widest range of shapes, including traditional round and nontraditional shapes.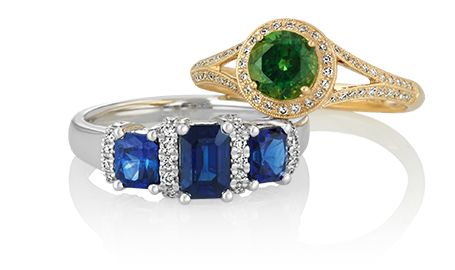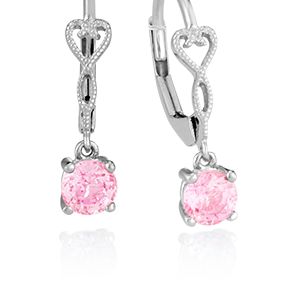 Color
In addition to traditional blue, Shane Co. also sources colors found less frequently, such as yellow, green, lavender, pink, orange, black and white, as well as lighter shades of blue.
Facts
Family: Corundum
Hardness: 9.0
Origin: Thailand, Sri Lanka, Africa, Australia, Montana and Kashmir, India
Care & Cleaning: Soapy water only; no harsh chemicals

Legends & Lores
The ancient Persians believed Earth rested on a great sapphire, the reflection of which gave the sky its blue color. It is also known as a "royal gem" of truth, sincerity, faithfulness and even long-lasting love.
Heat Treating
Sapphires commonly undergo treatments (typically heat treatment, either with or without beryllium) to intensify the stone's natural color. These treatments are permanent. We will never sell a stone that was glass filled or otherwise treated with something not permanent. Every Shane Co. stone is guaranteed for life under our warranty.