Item
has been added to your cart
VERIFY YOUR EMAIL
Please check your email for directions to activate your account.
Reset Password
Please check your email for directions to reset your password.
Welcome to ShaneCo.com. We are proud and pleased to offer an opportunity to experience Shane Co. on-line. As an employee or immediate family member, please read and agree to the following terms and conditions of the WSM employee purchase agreement.
As stated in the WSM Company Handbook, "employees may purchase merchandise at a reduction from normal selling price, provided that the merchandise is solely for either the employee's own use or for that of his or her IMMEDIATE family." Immediate family is defined as follows: Employee's spouse, spousal equivalent, daughter, son, mother, father, sister, brother, grandparent, grandchild, mother-in-law, father-in-law, son-in-law, daughter-in-law, brother-in-law, sister-in-law, step-parent, or step-child, or a person who is legally acting in one of the above capacities, or another relative living in the employee's residence.
Employees are eligible for the employee discount privilege after receipt of their first pay stub from Western Stone & Metal.
I understand and agree my password is unique to me and cannot be shared with anyone.
I agree I will not purchase any merchandise for the purpose of resale.
I agree I will not purchase any merchandise in proxy for others.
I agree I will not distribute or share, and will keep the employee price confidential.
Any misuse of this employee benefit will result in the loss of such benefit to the employee and all qualified family members stated above, as determined by the VP of Human Resources.
Any employee violation, or violation by a family member, of the Company's EMPLOYEE PURCHASE POLICY, Section IV-L of Company Handbook could result in progressive counseling action being taken with the employee up to and including termination.
Email Us
All fields are required unless marked "Optional"
To contact a store directly, please visit the
Store locator
.
Thank You !
Your email has been sent
Find out what it means for a diamond to be certified, and how this affects the diamond buying process with this helpful guide from your friend in the jewelry business.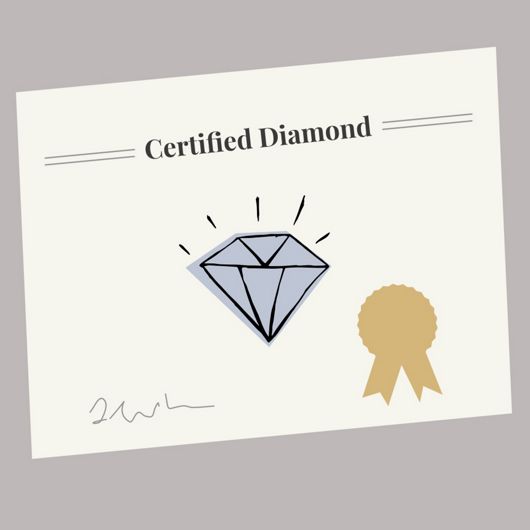 What Is Diamond Certification?
What Is Diamond Certification?
A diamond certificate, also known as a diamond report, is issued by an accredited independent gemological laboratory. In addition to the diamond's carat weight and measurements, a diamond certificate includes grades for the diamond's cut, clarity, and color. These certificates also include information about the diamond's polish, symmetry, and fluorescence, as well as a graphical depiction of the diamond showing the location of the diamond's inclusions.
Although these grades are the opinion of the individual who graded the diamond, they are done using high grading standards at well-respected labs, so you can feel confident knowing your certification comes from a reputable and trusted source.
Why Is Diamond Certification Important?
Why Is Diamond Certification Important?
Obtaining a copy of your diamond report is important for a number of reasons, including:
Confirming your diamond's quality

Verifying your ownership of the diamond

Verifying information about the diamond when it's in need of repair or you're looking to insure it

Helpful in providing information about the diamond in case you decide to upgrade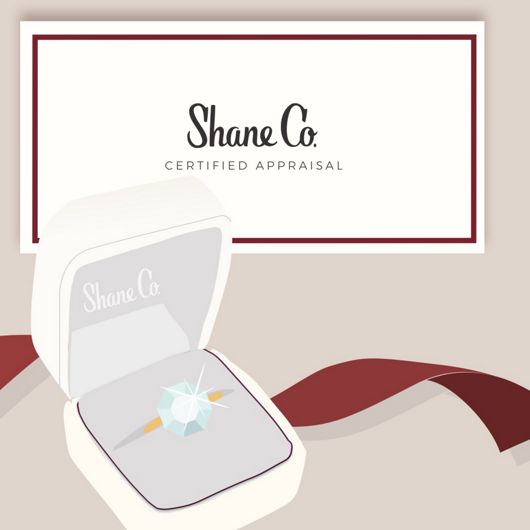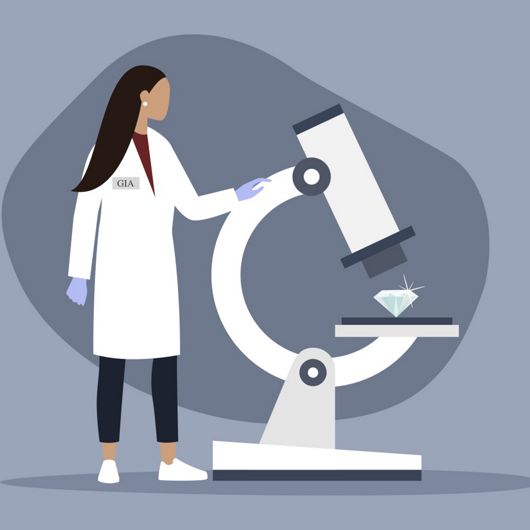 Who Certifies Shane Co.'s Diamonds?
Who Certifies Shane Co.'s Diamonds?
Shane Co. uses multiple grading labs to certify our diamonds, including the
Gemological Institute of America (GIA)
and our internal Shane Co. grading lab. Other diamond certification labs include:
By using multiple labs, Shane Co. ensures that our own grading standards reflect a balance of the prevailing global standards. Remember, of the 4Cs, only carat weight is factual, while cut, clarity, and color are simply an educated opinion by an individual.
What Does It Mean If a Diamond Is Only Shane Co. Certified?
What Does It Mean If a Diamond Is Only Shane Co. Certified?
If a diamond is only Shane Co. certified, that means that we have used our internal lab to evaluate the diamond. Shane Co. adheres to strict diamond grading standards, like those used by the GIA and other reputable diamond labs, and we often go above and beyond these standards. Our internal graders have had extensive training within GIA's curriculum, a big part of which involves looking at hundreds of diamonds and aligning our eyes with industry leaders. By incorporating grading standards from well-respected labs, we are able to provide educated and dependable certifications from our internal lab.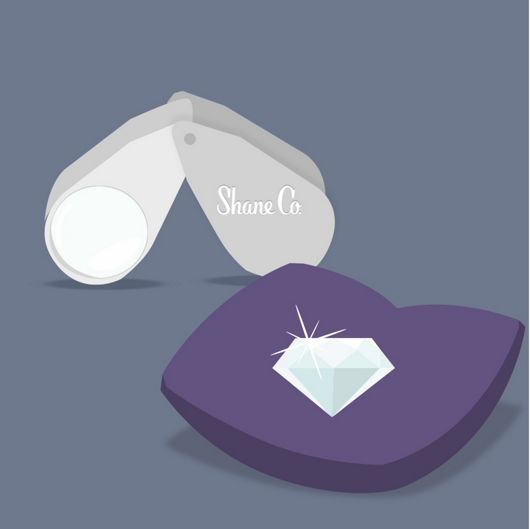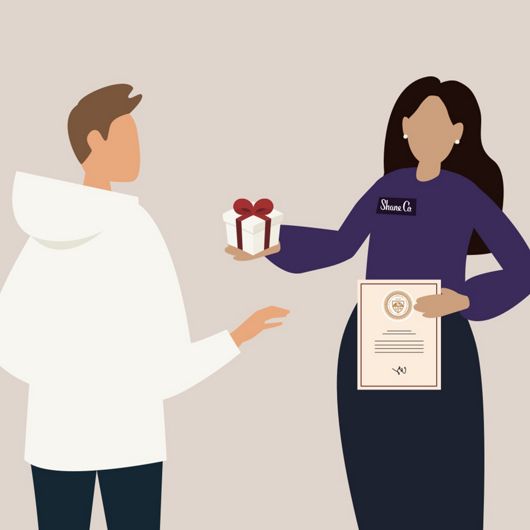 What Will My Diamond Certificate Look Like?
What Will My Diamond Certificate Look Like?
When you receive your diamond report, it will have a section at the top relaying the diamond's measurements, shape, cutting style, and the report number. This will be followed by a section with its grading results pertaining to the 4Cs. It will then list any additional information, such as the quality of the polish, fluorescence, and symmetry. You will also find a description of the diamond grading scale as well as an image of the diamond labeling its inclusions and measurements.