Item
has been added to your cart
VERIFY YOUR EMAIL
Please check your email for directions to activate your account.
Reset Password
Please check your email for directions to reset your password.
Welcome to ShaneCo.com. We are proud and pleased to offer an opportunity to experience Shane Co. on-line. As an employee or immediate family member, please read and agree to the following terms and conditions of the WSM employee purchase agreement.
As stated in the WSM Company Handbook, "employees may purchase merchandise at a reduction from normal selling price, provided that the merchandise is solely for either the employee's own use or for that of his or her IMMEDIATE family." Immediate family is defined as follows: Employee's spouse, spousal equivalent, daughter, son, mother, father, sister, brother, grandparent, grandchild, mother-in-law, father-in-law, son-in-law, daughter-in-law, brother-in-law, sister-in-law, step-parent, or step-child, or a person who is legally acting in one of the above capacities, or another relative living in the employee's residence.
Employees are eligible for the employee discount privilege after receipt of their first pay stub from Western Stone & Metal.
I understand and agree my password is unique to me and cannot be shared with anyone.
I agree I will not purchase any merchandise for the purpose of resale.
I agree I will not purchase any merchandise in proxy for others.
I agree I will not distribute or share, and will keep the employee price confidential.
Any misuse of this employee benefit will result in the loss of such benefit to the employee and all qualified family members stated above, as determined by the VP of Human Resources.
Any employee violation, or violation by a family member, of the Company's EMPLOYEE PURCHASE POLICY, Section IV-L of Company Handbook could result in progressive counseling action being taken with the employee up to and including termination.
Email Us
All fields are required unless marked "Optional"
To contact a store directly, please visit the
Store locator
.
Thank You !
Your email has been sent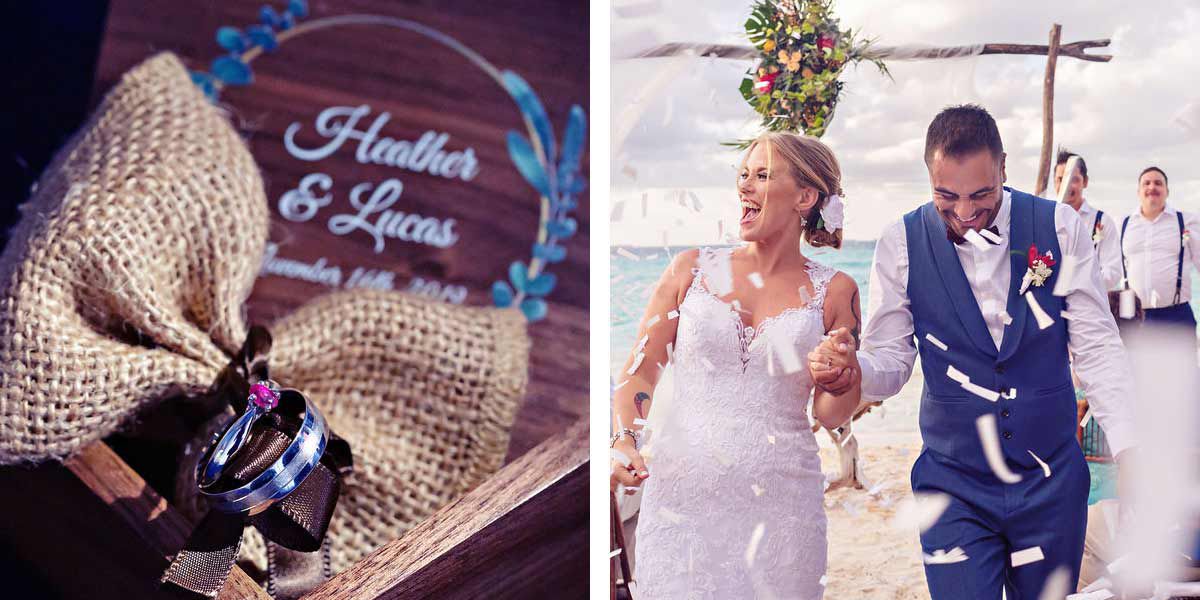 Heather & Lucas' Story
PLAYA DEL CARMEN, MEXICO
How We Met
We met in Playa del Carmen as we both work at the same school as teachers. Although we were immediately attracted to one another, we faced our first huge barrier; we spoke two different languages. Over time and lots of language classes we each learned to understand both each other's language as well as the huge cultural differences in growing up on opposite sides of the equator. Lucas, a city boy from Latin America, and Heather, a small-town Minnesota girl. Despite the challenges, the amount that we learned about each other, and ourselves through the process, bound us even closer. Our love and understanding grew and continues to do so. We have found we have far more in common than we do differences.
Our Shane Co. Love Story
The most special part about our love is our patience with each other and the amount of dedication we have to our relationship. My Shane Co. ring is a sparkling ruby, my dream wedding ring. Rubies are considered a stone of love, energy, passion, power and a zest for life. I think that it perfectly represents our relationship and marriage. My experience shopping at Shane Co. couldn't have gone more smoothly. I was immediately helped and felt heard. The team helped me to find exactly what I was looking for! I will cherish it all my life.