Pearls are among the world's oldest gems. Pearls that stand out among the rarest have been admired for thousands of years. Many of these pearls are still admired today. These famous pearls are remarkable reminders of pearl history.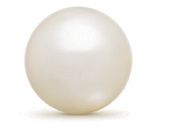 The Big Pink Pearl
Valued in 1991 at $4.7 million dollars, the Big Pink Pearl is listed in the Guinness Book of World Records as being the largest natural abalone pearl ever found. This baroque gem weighs a full 470 carats. The purported owner of this gem is Wesley Rankin, who found the pearl while diving at California's Salt Point State Park in Petaluma, California in 1990.
The Abernathy Pearl
This 44 grain, natural freshwater pearl, is the most perfect pearl ever found in the rivers of Scotland. A 44 grain natural pearl is a rare find, and even rarer still is to find a pearl of such outstanding quality as the Abernathy. This famous specimen is nicknamed "The Little Willie Pearl".
The Arco Valley Pearl
Reportedly given to Khubilai Khan, the emperor of China, by Marco Polo, the Arco Valley Pearl is a baroque pearl weighing 575 carats, or 2301 grains (78 x 41 x 35 mm), and is a white pearl with overtones of pink and brown.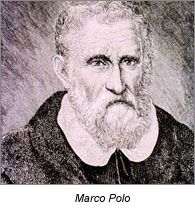 The Hope Pearl
Probably the most famous and largest natural saltwater pearl ever discovered, the Hope Pearl is an astonishing gem. The pearl weighs 1,800 grains (450 carats), or approximately 4 ounces. The Hope is a white, drop-shaped blister pearl, measuring approximately 2 x 4 inches, and ranging in color from greenish-gold on one end to white on the other.

Currently residing in the British Museum of Natural History, the Hope Pearl was once owned by Henry Philip Hope, the one-time owner of the Hope Diamond.
La Peregrina (Spanish for "The Pilgrim")
Known once as the Phillip II pearl, La Peregina was the most celebrated pearl of its time. Weighing a large 203.8 grains, La Peregrina was celebrated not only for its great size, but also its perfect pear shape, and bright white coloration.

La Peregrina was found off the coast of Panama in the 16th century, and was promptly delivered to King Phillip II of Spain, who presented the gem to his new bride, Queen Mary of Spain. The gem later belonged to Queen Margaret as well as Joseph Bonaparte before it was acquired by the British Marquis of Abercorn.

In 1969 La Peregrina was purchased for a mere $37,000 by famous actor Richard Burton as a gift for his equally famous wife, Elizabeth Taylor. Taylor, a pearl lover and a catalyst of Tahitian pearl popularity, owns La Peregrina to this day.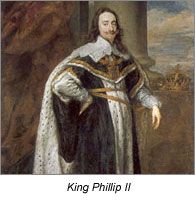 Charles I Pearl
A famous pearl now lost, destroyed, or hidden away by a discreet collector was that of King Charles I. Artist Anthony van Dyck (1599-1641) painted several portraits of the king, many of which show a large drop pearl hanging from his left ear. In a portrait of the king, which is now on display at the Windsor Castle in England, a clear representation of this great pearl is visible.

King Charles I was executed in 1649 and as the pearl was so greatly coveted, it was said that as soon as his head had fallen from his body, a horde of witnesses surged forward to steal the prized gem.