You have questions... We have answers.
Let Shane Co. guide you through the jewelry selection process.

Whether you are shopping for your first diamond or looking to expand your jewelry collection, our jewelry education section will help you make the best decision.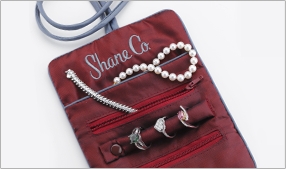 Keep it Sparkling!
Good common sense is your best guide, but here are some helpful tips to keep all your fine jewelry in tip-top shape.
Jewelry Care & Cleaning ›