15 Stone Anniversary Rings
A Little Something . Specially Curated Gifts for .
Could not load menu!
Could not load search results!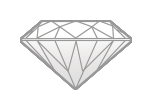 Shane Co.'s 15-Stone Rings
Glamour and radiance come together beautifully in 15-stone rings. If you're celebrating 15 wonderful years of marriage, browse Shane Co.'s assortment of 15-diamond rings for the perfect gift.
Our 15-stone diamond rings are as versatile as they are beautiful. These rings can be glamorous or simple, ranging from bold rings you reserve for special occasions to more understated styles you can wear every day. Our rings are a wonderful addition to an anniversary celebration, especially if you're looking for a gift with added sparkle. 
Do 15-stone rings incorporate diamonds?
Are 15-stone diamond rings only for a 15th anniversary?
While 15-stone diamond rings are a popular gift to commemorate 15 years of marriage, there's never a wrong time to celebrate your one-of-a-kind love. Show your sweetheart how much you treasure the life you've built together with an elegant ring that offers brilliance and deeper meaning.
Does Shane Co. sell engagement rings?
You've found the person of your dreams—make sure she also gets ring of her dreams. Many couples choose to shop for wedding sets together; come into the store as a couple and customize a three-stone engagement ring. From classic solitaire wedding sets to colored-stone engagement rings, Shane Co. is proud to offer high-quality engagement rings in a variety of styles you won't find anywhere else.