Design Your Own Fashion Ring
A Little Something . Specially Curated Gifts for .
Could not load menu!
Could not load search results!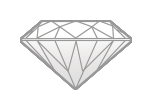 Design Your Own Fashion Rings with Shane Co.
Create a beautiful ring with your personal style in mind. At Shane Co., you can design your own rings with high-quality bands and sparkling gemstones.
No one understands your style better than you. With Shane Co.'s selection of customizable styles, you can create a personalized piece of fine jewelry you'll love to wear for years to come. Add your personal touch with a few simple steps:
Select your favorite metal: Our fashion rings are made with high-quality precious metals. Design your own fashion bands in 14k white gold or 14k yellow gold.
Choose your favorite gem: When it comes to gemstones, Shane Co.'s quality is unmatched. Our gems are hand-selected for their sparkle, ensuring every custom fashion ring offers the brilliance you deserve. You can design your own ring using diamonds, rubies and sapphires in a spectrum of shades.
Review your fashion ring: Once you've selected your favorite band and gem, you can view your finished masterpiece. When you're ready to check out, select your delivery preferences; you can have your new ring sent directly to your door with free two-day shipping or pick it up in-store at your convenience.
Do Shane Co. fashion rings make a good gift?
If you're shopping for jewelry gifts and need some guidance, let our team of experts help guide you. You can create your own ring as a treat to yourself or as a special and personal gift for a loved one. 
Tell us a bit about the recipient and give us your budget guidelines, and we'll work to create a gorgeous ring they'll love. Shane Co. also offers a vast selection of preset fashion rings, from unique cocktail rings to heart ring designs.
Can I customize other accessories?
With Shane Co.'s selection, you can personalize a variety of fine jewelry accessories. Whether you want to design your own ring or a personalized necklace or add an engraving to a special piece, our collection makes it easy to make your jewelry truly unique.