Classic Engagement Rings
A Little Something . Specially Curated Gifts for .
Could not load menu!
Could not load search results!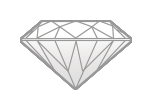 Classic Engagement Rings from Shane Co.
Classic engagement rings are timeless, offering refined sophistication and elegance. At Shane Co., our diamond experts will help you find a classic ring she will cherish for a lifetime.
These beautiful rings are called classic-style engagement rings for a reason. With traditional settings and radiant center stones, brides interested in a classic ring appreciate the clean lines and simple embellishments that embody timeless beauty.  
Does Shane Co. offer classic engagement rings?
Classic engagement rings offer both simplicity and sophistication, and our vast assortment of timeless engagement rings is sure to feature something she'll love. Modern trends come and go, but a timeless look will never go out of style. Shop classic engagement rings from Shane Co. and find a ring you'll love for a lifetime.
What kinds of stones can I put in a classic engagement ring?
Vintage-style engagement rings often feature diamonds as the center stone but at Shane Co., you can add your own personal touch. Most of our engagement rings allow for customization with rubies and sapphires in an assortment of vibrant colors. For another unique touch in your classic ring, several styles incorporate colorful accent gemstones that enhance the brilliance of the ring you'll wear for a lifetime.
Where does Shane Co. purchase the stones used in their classic diamond engagement rings?
We source a variety of gems from the world's top diamond manufacturers and cutters, ensuring every stone used in our classic engagement rings is of the highest quality. Whether you're shopping for timeless engagement rings or nontraditional colored accent engagement rings, you can trust that every stone used in our fine jewelry is graded for quality and sparkle.  
If you'd like a classic engagement ring with extra sparkle, consider a style with gorgeous accent diamonds. Cathedral engagement rings and channel-set engagement rings, for instance, feature accent stones that enhance the overall look of your center stone for a captivating look.