Design Your Own Pendants
A Little Something . Specially Curated Gifts for .
Could not load menu!
Could not load search results!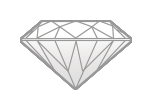 Design Your Own Necklace with Shane Co.
Find custom pieces designed by the person who knows your style best—you! Design your own necklace with precious metals and beautiful gemstones from Shane Co.  
With our easy-to-use builder, you get to make the decisions and design your own women's fashion necklace. The three-step process is simple:
Choose your pendant setting
When designing your own necklace, pendant setting comes first: you can choose from swirl necklace designs, solitaire necklaces, and pendants with diamond accents. You can also filter by halo shape. You can also choose your favorite precious metal; Shane Co. offers personalized necklaces in 14k white, yellow or rose gold and two-tone gold.
Select your stone
When you design a necklace, the second step is where the fun really starts—choosing your favorite gemstone.
If you'd like a diamond, you can select the perfect one by filtering our diamonds by the Four Cs: carat weight, color, clarity and cut. You can also filter diamonds by lab grade if you're looking for a stone with a specific certification.
We also offer colorful rubies and sapphires in a spectrum of shades, handpicked by Shane Co. owner Tom Shane for color and brilliance.
Whether you choose a classic diamond or Kentucky blue sapphire, you can trust that each stone is sourced ethically from a renowned manufacturer—that's our quality guarantee.
Review your design
Once you've chosen your setting and picked a gorgeous gem, your masterpiece is complete. You can order it right away, drop a hint to a special someone or add your new design to your wish list and come back for it later.
I'm shopping for a necklace gift. Can I get recommendations?
We're happy to help you find the perfect gift, whether you're shopping in-store or online. Tell us about your budget and the recipient's style, and our noncommission jewelry experts will provide honest recommendations you can trust. If you're looking for a classic diamond gift, consider a solitaire necklace. If you'd like something a bit more sentimental for your partner, shop journey pendants that symbolize the journey of your relationship.
From themed collections to lockets, finding a great necklace is easy at Shane Co.