Bracelets
A Little Something . Specially Curated Gifts for .
Could not load menu!
Could not load search results!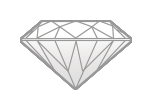 Bracelets from Shane Co.
Bracelets are the perfect enhancement to any outfit. This statement accessory creates an elevated new look with ease. Stack numerous styles for one of today's most chic looks. Find beautiful bracelet styles to add to your collection, or give bracelet jewelry to a loved one.
Shane Co. offers hundreds of bracelet designs from classic to modern.   
What bracelet styles does Shane Co. offer?
The right bracelet gets noticed and can pull together any look. Shane Co. offers a variety of beautiful bracelets featuring colorful gemstones, diamonds, and all-metal designs. With dozens of exclusive styles, you're sure to find a design that's truly unique. Choose from these bracelet styles:
Bangle bracelets: This style consists of a rigid piece of metal. Bangles are designed to easily slip over the wrist or may have a clasp with a hook. Shane Co. offers bangle bracelets in a variety of metals and with many different gemstones.
Tennis bracelets: If you're looking for sparkle, tennis bracelets are an excellent choice. This bracelet style links together small gems in a thin row.
Fashion bracelets: Our fashion bracelets are crafted with a variety of gorgeous metals and gems. Find fashion bracelets in 14k white gold, 14k yellow gold, 14k rose gold, 14k two-tone gold, and sterling silver.
Charm bracelets: Shane Co. also offers a beautiful selection of exclusive charms that can be added to a bracelet for a sentimental and personalized piece.
Can I buy bracelets with gemstones from Shane Co.?
Gemstones give bracelets eye-catching color and sparkle.  Shane Co. offers hundreds of unique bracelets studded with gemstones. That includes diamonds, sapphires, rubies and pearls, as well as colorful semi-precious gemstones in over 30 shades.
Beautiful bracelets make wonderful gifts to commemorate a special occasion.
Does Shane Co. sell men's bracelets?
Yes.  Bracelets are a popular fashion statement for men too. If you're shopping for a special guy, shop our excellent selection of men's bracelets featuring rugged and unique styles made from a variety of metals.