Maintaining the beauty of your Shane Co. jewelry is easy. Simply bring your items to any Shane Co. store for a complimentary cleaning and inspection. A free inspection of your jewelry every six months protects your warranty coverage for life. If we determine that your jewelry needs attention, we will repair it at no cost to you. With our Free Lifetime Warranty, caring for your jewelry is truly hassle-free at any store or mailing to our online Shane Co. Service Center.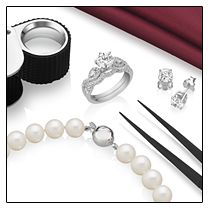 Visit a Store
Bring your items to any Shane Co. store for a complimentary cleaning and inspection.
There is no need to call ahead or schedule an appointment.
-or-
Mail Us Your Jewelry
You can have your jewelry serviced by mailing it to the expert jewelers at the Shane Co Service Center.
ShaneCo.com
c/o Brinks Incorporated
2203 Uravan Street
Aurora, CO 80011


Step 1.
Print and complete the Maintenance Request Form
Step 2.
Package your item, and if you have a copy of the certified appraisal, please include it . Don't worry, your warranty will not be voided if you don't have a copy of the appraisal.
Step 3.
Mail your jewelry via the United States Postal Service Registered Mail, Insured, Return Receipt Requested. Insure your shipment for the certified appraisal amount. Using Registered Mail will allow you to insure your package for up to $25,000 (Learn more at USPS.com). When shipping your jewelry to the Shane Co. Service Center, please ensure you ship in a crush proof box. Please do not ship merchandise in an envelope, as envelopes (padded or not) do not provide adequate protection for your fine jewelry items.
Step 4.
Once we receive your jewelry, we'll call you to make sure we've got the work order correct and discuss time frame for service. Peak gift-giving seasons can effect service times. When we're done with cleaning/fixing your jewelry, we'll call again to confirm shipping because there's a signature required.
Questions? Need assistance?
Chat, email, or call Shane Co. Online Customer Service at 866-467-4263, Monday-Friday, 7 am - 9 pm or Saturday, 10 am - 5 pm, Mountain Time.